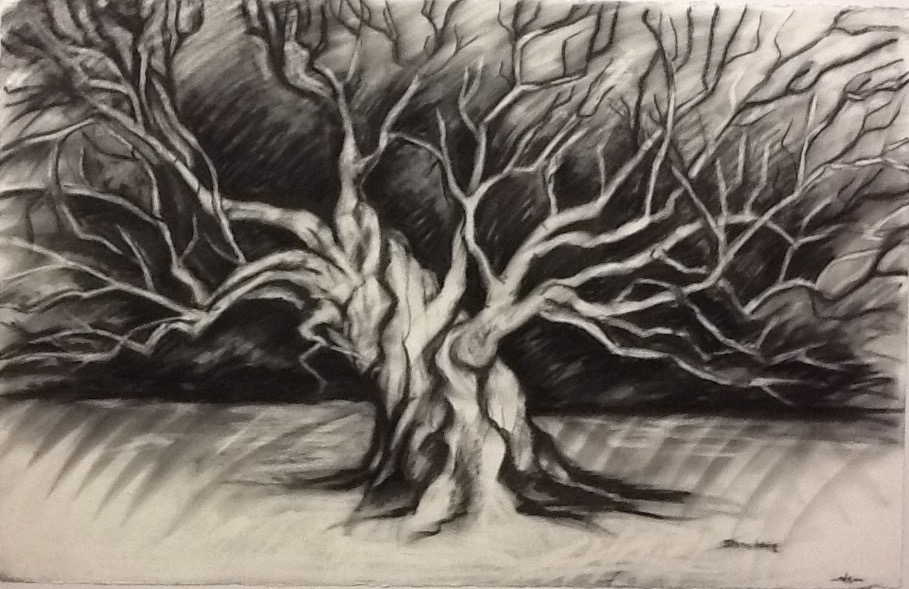 This series of charcoal drawings on cold pressed paper, were inspired by the woods, trees and scenery around Palmerston North, Pohangina Valley, Himitangi, Dunedin and the Bay of Islands.
The dark and light, grey and whites created by the heavy lines and smudges of the charcoal lends a dramatic expressive quality to the images.
These works are large, mounted and framed in conservation glass and board. The frames are white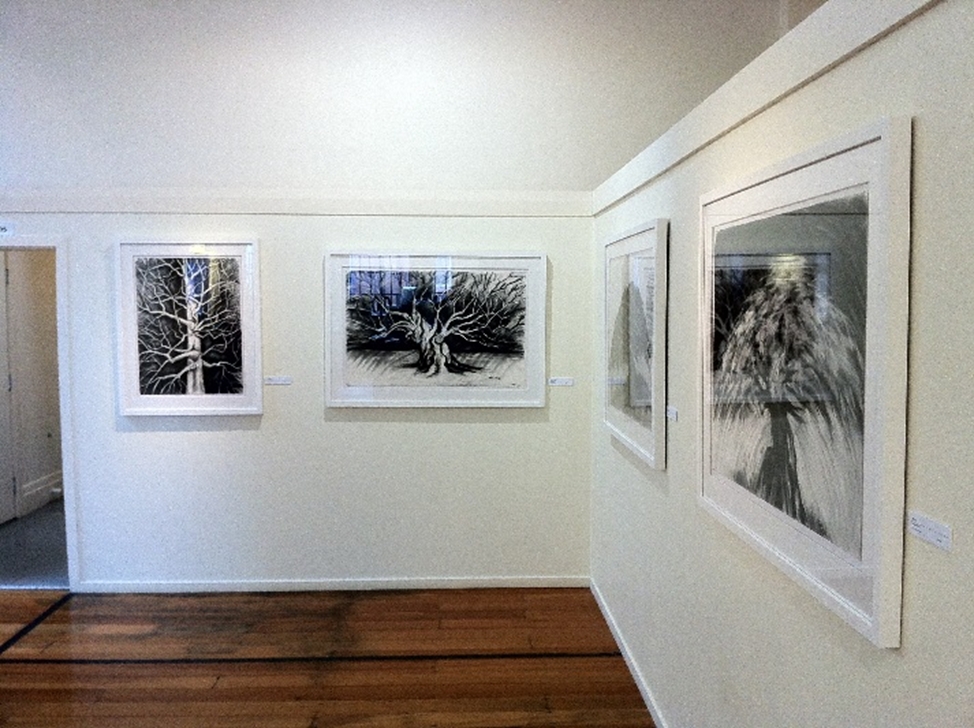 Click on the art work below to enlarge.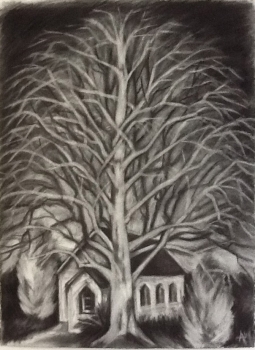 IMG_0007.jpg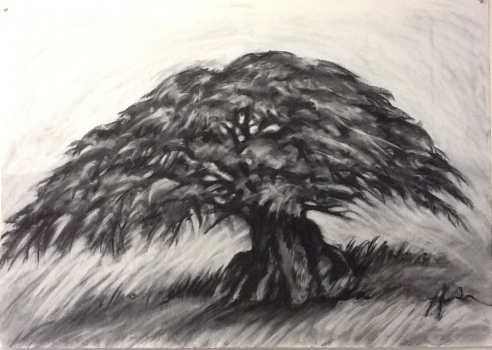 IMG_0076.jpg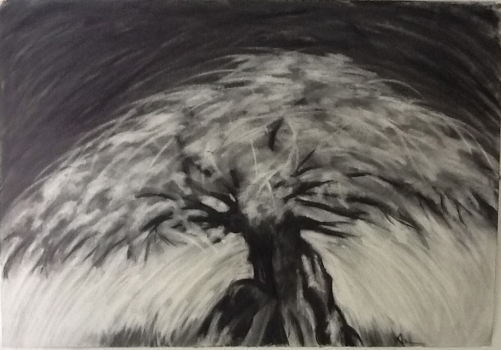 IMG_0077.jpg
IMG_0341.jpg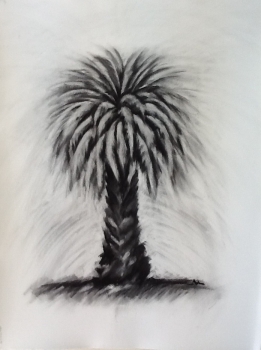 Arecacceae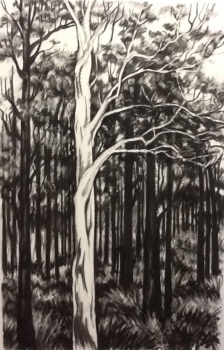 Elucidation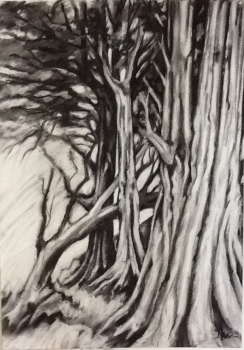 Exposed
Meeting Place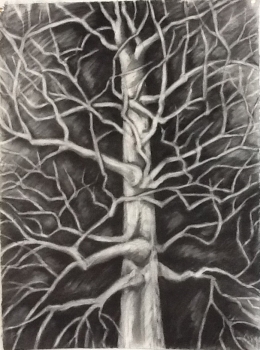 Network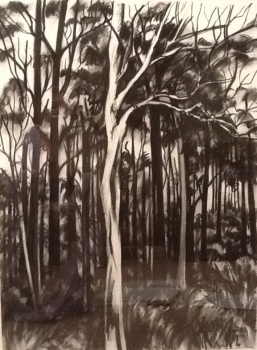 Release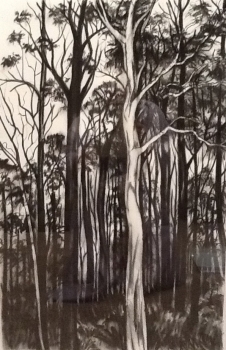 Resolution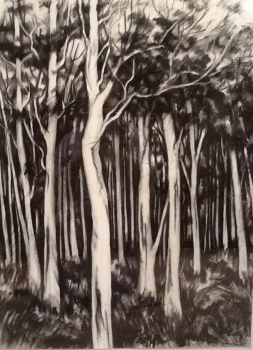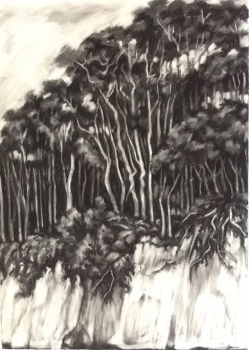 River Rights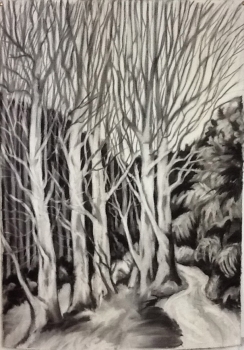 Rush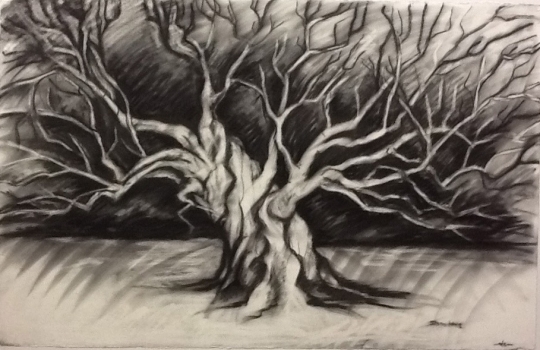 Storm Tree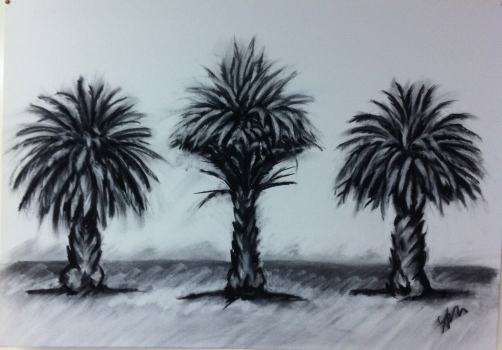 Victory Peace Fertility